Natura Bisse Essential Shock Intense Cream Review
Natura Bisse's Essential Shock Intense Cream is a moisturizer that I turn to time and again. It's a solid, middle-weight moisturizer that spreads beautifully across the skin and creates a nice, silky finish.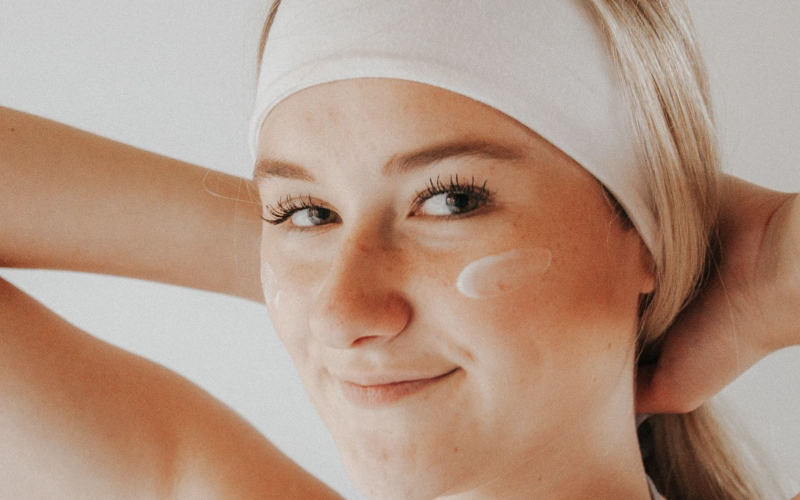 When I first came across this cream, I was a bit nervous to try it. With ingredients like shea butter and beeswax, I was afraid that the cream would be too rich for my skin. At the time, my skin was breaking out and irritated from all the anti-acne skincare I was using. However, I knew that I needed a heftier moisturizer to hydrate my parched skin. I took a chance and bought it, and it was love at almost first application. As soon as I used the cream, it left my skin soft and glowing.
First Impression
The cream comes with a spatula to scoop out the product which is very convenient because it eliminates contamination and product wastage. Who likes to waste their expensive moisturizer by getting it stuck under your fingernails or smeared across your cuticles. The cream also has a distinct smell of baby powder which is pretty strong when first applied but it starts to fade after a few hours. The moisturizer comes in a 75 ml jar which is pretty consistent with other high-end brands. I find that 2 pea size amount is enough to hydrate my skin and neck.
Pros
If I want a sure way to bring the glow back to my skin then I always turn to this cream. It leaves my cheeks soft and supple, and despite some dense ingredients, it never breaks me out. It plays nice with other products from other brands, and although the price is steep at $128, I find that the cream lasts a good 3-4 months with regular use. Although I do try out different moisturizers from other brands, I have consistently gone back to the Essential Intensive Shock Cream time and again. I appreciate the fact that the brand hasn't gone crazy with reformulating the product, so I know what to expect each time I buy.
The cream also creates a beautiful canvas for makeup. It provides dual benefits in drenching the skin with hydration but also creating a nice slip upon which foundation can glide. While I wouldn't say that the product can function as a primer, it does help in diminishing patchiness that can crop up at the end of the day.
The Essential Shock Cream also contains ingredients that help to support skin health. Ingredients such as niacinamide and ascorbic acid work to reduce hyperpigmentation and peptide help to plump and firm the skin. While hydrolyzed collagen and elastin can't actually produce extra collagen in your skin, they can help to repair damage by bringing moisture back to the skin.
Cons
This cream does smell distinctly of baby powder. It's a smell that I've gotten used to and actually find comforting. But for those who are sensitive to fragrance, you'll want to watch out for some potential triggers. The last several ingredients are very fragrance-intensive and they include: Limonene, Geraniol, Hydroxycitronellal, Linalool, Citronellol and Citral. If you're not sensitive to fragrance but are not fond of the smell of baby powder, then this cream might not be for you. But it is still one I would encourage you to be open to because the moisture pay-off is so good.
While this cream provides ample hydration in spring and fall, I find that I often need more in winter and during the dry summers in California. If I don't layer this cream with a hydrating serum underneath, then I find myself needing 2 sometimes 3 layers of the Intensive Shock Cream. That can really eat up the product in no time. So to avoid going through the cream so fast, I make sure to layer this cream with Cle de Peau's Le Serum when my skin is on the drier side.
Final Impression
This cream is a great all-rounder for dry/dehydrated skin. It does an amazing job in plumping up the fine, crepey lines that crop up when my skin is dehydrated. Moreover, it really delivers a much-needed glow throughout the year without triggering any breakouts. Truly a skincare staple for dry, aging skin.